Windows X
009
WINDOWS 8 SECRET TOOLBOX
All of the essential tool links back at your fingertips.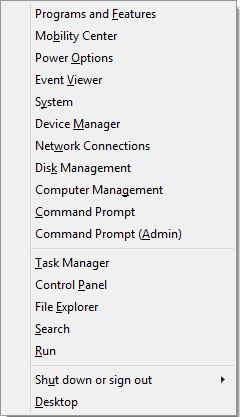 WIN + X A variable who's who of essential Windows tools a simple shortcut away. Windows 8 scattered access to all of these features in version 8 making the upgrade cumbersome.
Check out this screen image to see how many tools are now just a keyboard shortcut away!
for secret ninja tools